CLICK HERE TO SEE SOME GREAT IDEAS USING "MY PAPER PUMPKIN" MONTHLY KITS THAT I PINNED ON PINTEREST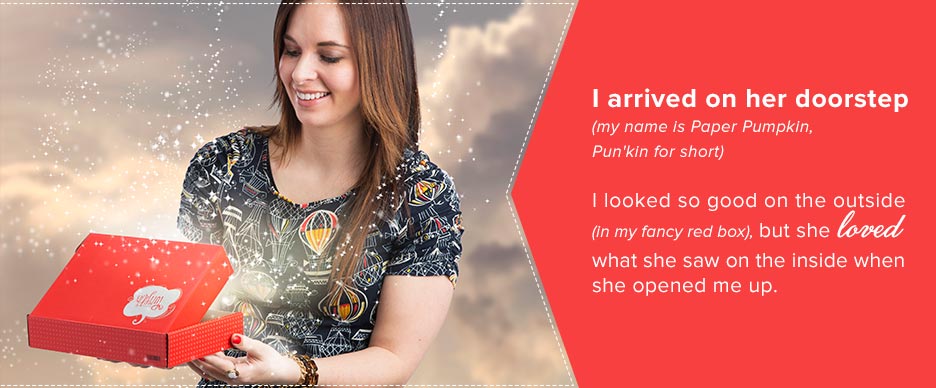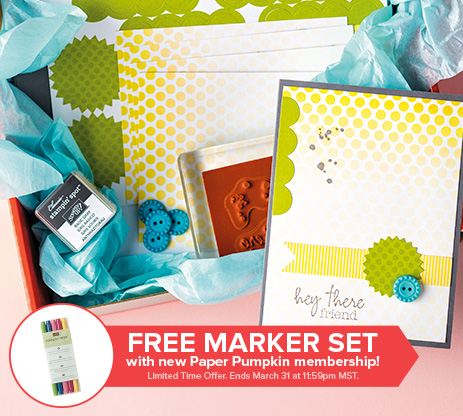 Get Me Now!
All you need is your magic wand (credit card)
to sign up. (Get it now.)
I'm the total package:
• I'm $19.95 (and shipping is covered). I'll arrive monthly.
• I've got all the stamps, ink, paper, and accessories to create pinable projects. Projects like cards, journals, décor, and more!
• I'm all cut, measured, and ready—with instructions included.
• I'm a new and exciting surprise every month.
CLICK BELOW TO JOIN